FoodSaver V4440 Vacuum Food Sealer with SmartSeal Technology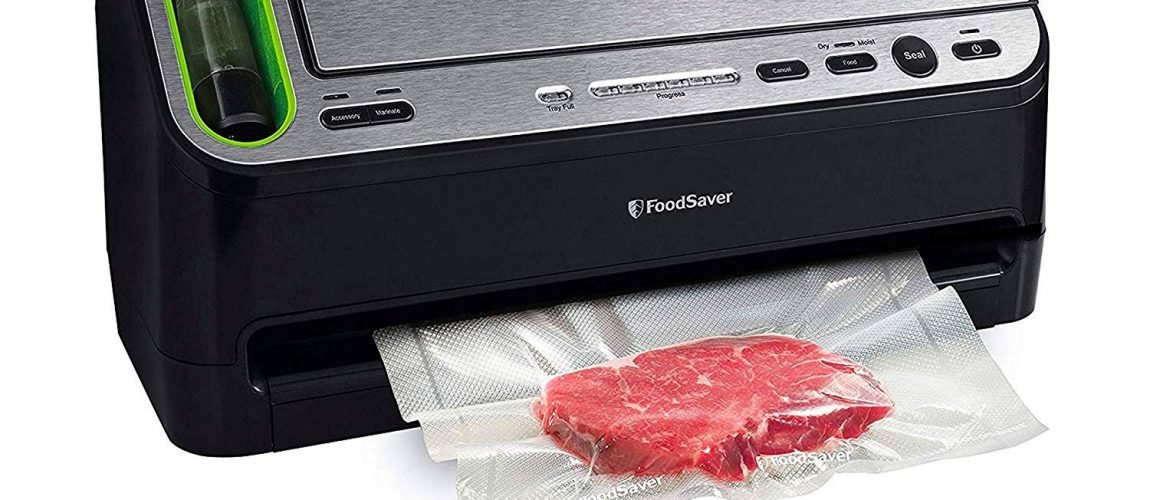 Easy to Use
FoodSaver has been making some of the most popular, residential vacuum food sealers for some time now. Customers often comment just how easy the FoodSaver sealers are to use; compared to the big, overly-complicated commercial sealers. And the FoodSaver V4440 Vacuum Food Sealer definitely seems to build on this company's strong reputation for making simple to use sealers. With big, self-explanatory buttons, and lights to let you know when the unit is ready to use, you'll have the feel for using the FoodSaver V4440 within a few minutes of taking it out of the box.
Easy to Clean
When your vacuum sealing foods, you can expect that the FoodSaver V4440 Sealer is going to get a bit messy. It's pretty much inevitable that messes will happen when you do anything with food, but thankfully, this unit is a breeze to clean. There's a removable drip tray that will catch any liquids that might overflow and the rest of the sealer can be wiped down and ready to be put away in seconds. If only every kitchen appliance was so easy to clean…
Automatic Bag Detection
This feature makes the entire process of vacuum sealing easier than ever. All you have to do is put the bag in the vacuum chamber and the V4440 does the rest. Its so simple a child can use it and because the machine gets it right, there's less wastage because of spoiled bags etc.
Simple To Use
This is one of the easiest to use vacuum food sealers we have come across. It has a built in bag storage roll and a smart cutter system which enables you to make any size of bags that you need. This means a minimum of waste as well as the fact that you can seal almost any size and shape of food from turkey legs to broccoli. This makes it not only simple but very versatile.
Consistency
This machine is guaranteed to reach an optimal vacuum level and airtight seal which means perfect results every time. In my tests the V4440 was the one sealer that gave consistently good results across a wide range of foodstuffs.
FoodSaver V4440 Vacuum Food Sealer Features & Details
Vacuum sealer that keeps foods fresher for longer periods of time.
Built with a compact, space-saving design.
There are two vacuum sealing levels.
Automatic Bag Detection
Features auto-liquid detection to reduce messes.
Integrated bag-roll storage.
Overflow tray is dishwasher safe and helps to prevent spills on the counter.
Extra wide sealing strip is superior to what other sealers can offer.
Backed by a one-year warranty.
Includes 11-inch roll, 3 quart-size bags, 2 gallon-size bags.
Measures approximately 5 by 16 by 10 inches.
Customer Reviews
We couldn't give you a fair, balanced FoodSaver V4440 review, without mentioning some of the online customer reviews that we found while researching this food vacuum sealer. With over 1200 reviews, this model scored an average 4.8 star rating which is fantastic. There were some complaints from customers, who didn't care for the upright design of this sealer. Many of these people said that they find the flat sealers to be superior.